Welcome to Family Pet Hospital
" Your other family doctor "
EXCELLENCE - INTEGRITY - COMPASSION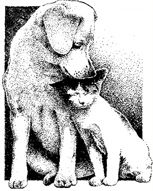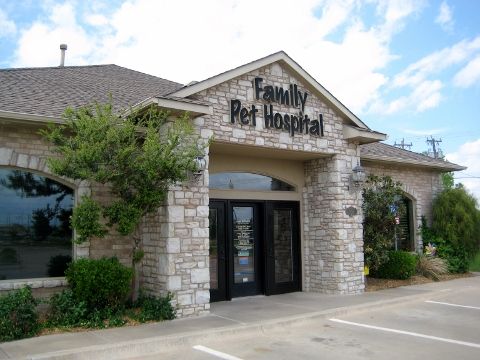 Family Pet Hospital is a full service small animal veterinary hospital serving Edmond, Oklahoma City and surrounding areas. Our state-of-the-art facility allows us to offer your pet the best possible diagnostics and health care available. Our in house lab allows us to get your pet's test results within a matter of minutes, and other detailed assessments are sent out to outside labs, and results are received within a few days. We offer services such as annual wellness exams and vaccinations, daytime emergency and sick animal care, periodontal prophylaxis & therapy, Class IV Laser Therapy, micro-chipping, basic surgeries (including but not limited to) spays, neuters, minor orthopedics, exploratory laparotomies, declaws, episioplasties, and many others.
​
Mission Statement
"At Family Pet Hospital, we strive for excellence and integrity by offering the most compassionate care, and up-holding the highest standards while providing reliable healthcare to your furriest family members. Our mission is, and will continue to be, to provide our clients and patients excellence in all aspects of veterinary medicine with integrity and compassion. To lend an "ear" to those that can not speak and a "heart" to those that care with all of theirs."
Our Happy Pets
We will post a new pet every month. Our "Pet-of-the-Month" committee will narrow the nominations to three finalists and the winner will be selected during our monthly staff meeting. The winner willl receive a $25 credit on their account, a Family Pet Hospital T-shirt, and the choice of one of our eligible pet products. Any submissions made after the 10th day of the current month will be considered for next month's special pet.



Refer a friend and receive $20 off and New clients receive 15% off in first visit!
Sign up using the form below or contact us at 405-216-5200 to take advantage of this offer!
*Can not be combined with other offers. Limit to first visit only. Valid of health examination. No dollar value
View Our Clinic Specials!
Save money on Pet Exams, Vaccinations, Dental Care and More!
View Specials